This post contains affiliate links
Squid socks, anyone? Has anyone tried squid socks??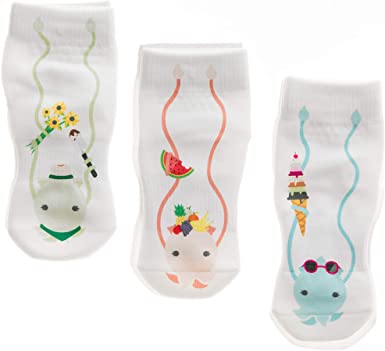 As a mother to older kids, I have to admit I'm a bit envious these socks weren't a thing when my kids were little. In fact, I still have a kid (18 years old) who leaves his socks all over the house.
Squid socks are adorable socks that your baby won't pull off. They are made specifically for babies and kids using "squiddy dots" on the inside to keep socks in place.
Since my kids are too old, I decided to give a pair of socks to my great niece to see how they fare. My niece just turned a year old, the perfect age for sock pulling.
They were perfect. She was not able to pull them off (she tried) and they were adorable. No worries about bare feet or missing socks.
Look at those adorable little feet!
Check out all the cute styles of squid socks! Use code DCLC for 10% off your order!