Maybe you had envisioned having your sweet baby, lying skin to skin with them, and breastfeeding. But then it happened; your baby didn't latch. Or the latch was painful, too painful to continue. How do you breastfeed if your baby doesn't latch?
First things first. We need to figure out why your baby won't latch. In all my years of working with new babies, I have definitely come across some babies that really struggle in the beginning. It's not uncommon that a new parent will tell me that the baby latched great for the first feeding, but did not latch for feeds after that, no matter how much they tried.
It's hard to get it all figured out!  Here are 5 reasons why your baby may not be latching.
1. Positioning
Positioning for the baby and for the breast/chestfeeding parent is probably the most important thing. Unfortunately, not a lot of emphasis is put on this. Sure, you may have learned about the different positions to put your baby in, but specifically how to position your baby is more important. For some babies, if the position isn't right for them they won't latch.
Make sure your baby is placed in a position where they are nose to nipple with you.  Their nose should be opposite your nipple, and their belly should be pressed against you.  Babies can be wiggly, you may not even realize that they are facing a totally different direction when you try to position them.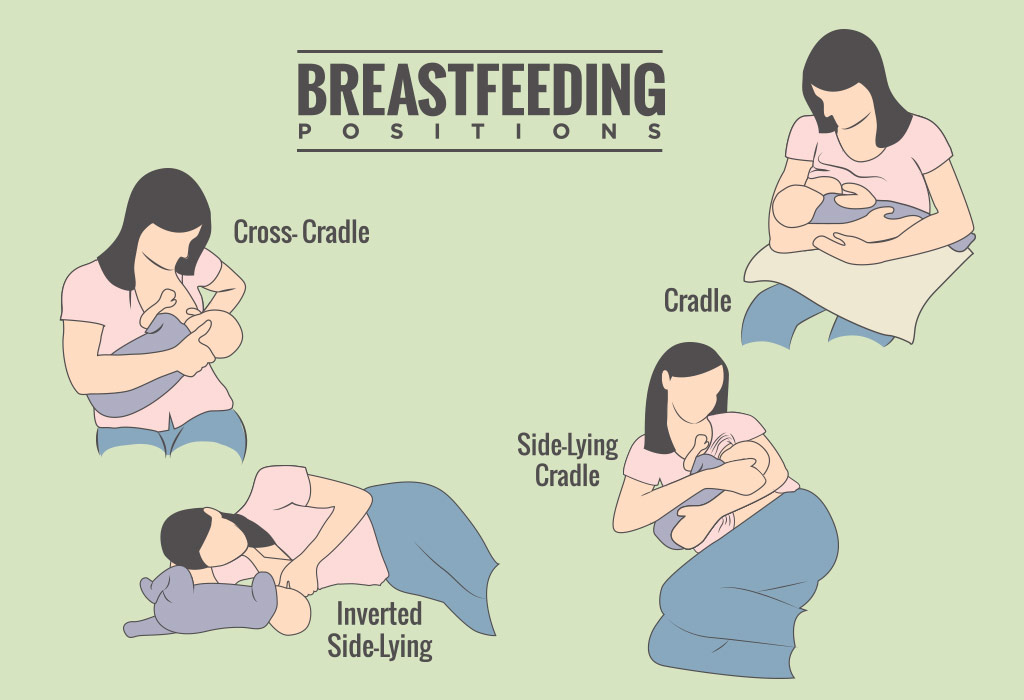 2. Support For The Baby
Giving good support to your baby is just as important as positioning. Babies do not have solid head and neck control when they are born. They cannot support the weight of the breast, or the weight of their head. When you have them in a feeding position, whatever position that is, remember to give good support to both the breast and your baby's head. You don't have to hold on to their head, but supporting them at the base of their neck is very helpful.
Good support for the baby is something that can make a difference between baby latching well or not latching at all.  Without good head and breast support, babies tend to bob their heads endlessly trying to grasp the nipple.  If they manage to latch, they usually pop off pretty quickly.  Supporting the head, neck, and breast will usually ensure a good latch for your baby. 
3. Sleepy Babies
Babies can be very sleepy, especially in the early days.  As a lactation consultant, I am used to seeing sleepy babies and expect that it may interfere with feeds.  As a new breast/chestfeeding parent, you may not realize how much impact sleepiness will have on feeds.  This is a common reason your baby might not be latching.
There are some tips and tricks to help keep your baby feeding, even when they are really sleepy and hard to rouse.  Keep in mind that the sleepy baby phase is one that will pass.  You won't have to worry about that for very long.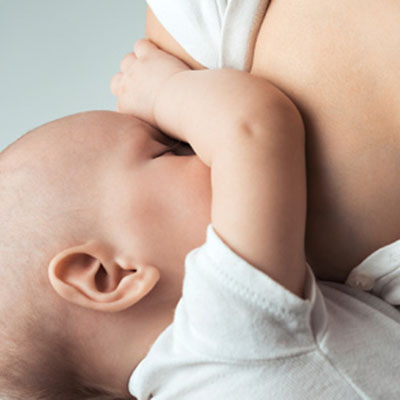 4. Engorgement
Engorgement is when your breast tissue becomes swollen and hard as your milk is coming in. This can cause problems with latching. As the breast becomes harder and more full, you may notice your baby is having a difficult time latching to the full breast. If your baby does manage to latch, it may feel uncomfortable, as latching to an engorged breast will often lead to a shallow latch.
Not every new parent deals with engorgement, but it is not uncommon.  The more your baby breast/chest feeds in the beginning, the more comfortable you will be overall.  If your baby is at the breast frequently the first couple of days after birth, engorgement may not be an issue at all.  You can learn more about engorgement here, and some ways to manage it. 
5. Medicated Delivery
Medicated deliveries are the norm.  They are safe, and breast/chestfeeding is recommended even if there are medications given during or after birth.   However, medicated deliveries have a reputation for rocking the boat a little bit when it comes to breastfeeding.  This could be a reason why your baby isn't latching.
Some medications have been known to cause sleepiness in newborns, as well as coordination and suck problems. You can read more about medications and breastfeeding here. As I mentioned, medicated deliveries are common, and families go on to breastfeed normally. I always recommend checking in with a lactation consultant when breast/chestfeeding after a medicated delivery.
Ok so we've covered some reasons why your baby might not be latching.
What should you do if your baby isn't latching?  
Don't Panic!
Just because your baby is having trouble latching at first doesn't mean they will never latch. Babies can be difficult to figure out sometimes, and what worked yesterday may not work tomorrow. It's all normal. Reassess your feeding. Make sure you are giving baby good support. Try switching up the position you have your baby in for a feeding. If you have your baby in a cross-cradle position and they aren't latching, try football instead and see if that helps. Switch breasts. But don't give up.
Don't Go Right To Bottles
Switching to bottles right away can be problematic. If your baby is having trouble latching they still have to eat (of course) but there are other ways to get the milk into your baby. Offering expressed milk via a cup or syringe is a good way to give your baby milk without going straight to a bottle.
If you have an older baby who is refusing the breast, it's ok to wait it out for a few more minutes. Some babies will start to stretch out their feeding times as they get a little bigger and their stomachs can hold more volume. If they are refusing the breast, they may not be hungry quite yet. Instead of giving them a bottle right away, wait a few more minutes and offer the breast again.
Skin To Skin
Skin to skin is kind of like a cure-all. Fussy baby? Skin to skin. Baby's not latching? Skin to skin. Baby is sleepy and won't wake for feeds? Skin to skin. This is the best place for your newborn baby to learn how to acclimate to the world. Skin to skin will also help both parent and baby to be calm and regulates your baby's body temperature and blood sugar. Check out this article for more benefits on skin-to-skin.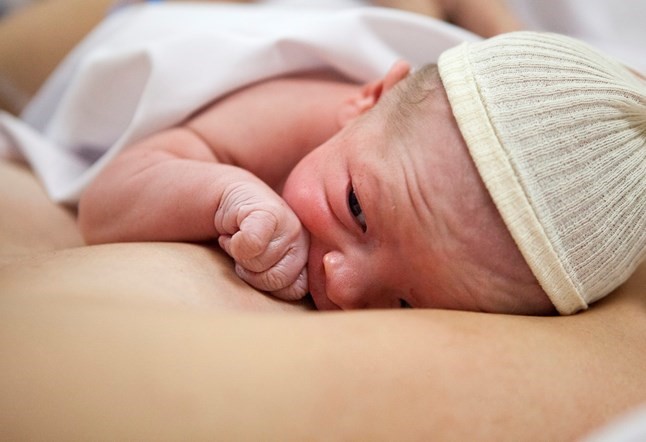 Lactation Consultant
Calling a lactation consultant is important for any breastfeeding concern, but can be especially helpful if your baby isn't latching. It can feel so discouraging when a baby doesn't latch. Parents have reached out to me for help with latch and they have described feeling helpless and rejected. It is common to think that your baby just doesn't want to breastfeed. Nothing can be further from the truth. Babies are born for this, but sometimes they need a little help getting there. Having the support of a lactation consultant who can look at things objectively and offer effective solutions is beyond helpful. Are you looking for more information about babies who are not latching well? Here are a couple more informative articles to check out!