As a lactation consultant, I often hear little tidbits about breastfeeding that make me shake my head. One of these is the fat content in breastmilk. This is usually what the medical profession and unsuspecting families will blame for a baby who isn't gaining weight at the rate expected of them. Breastfeeders might be told to increase their own dietary fat consumption, as to increase the fat in breastmilk. It doesn't quite work like that. So, let's break down the science behind fat content in breastmilk, shall we?
Human Milk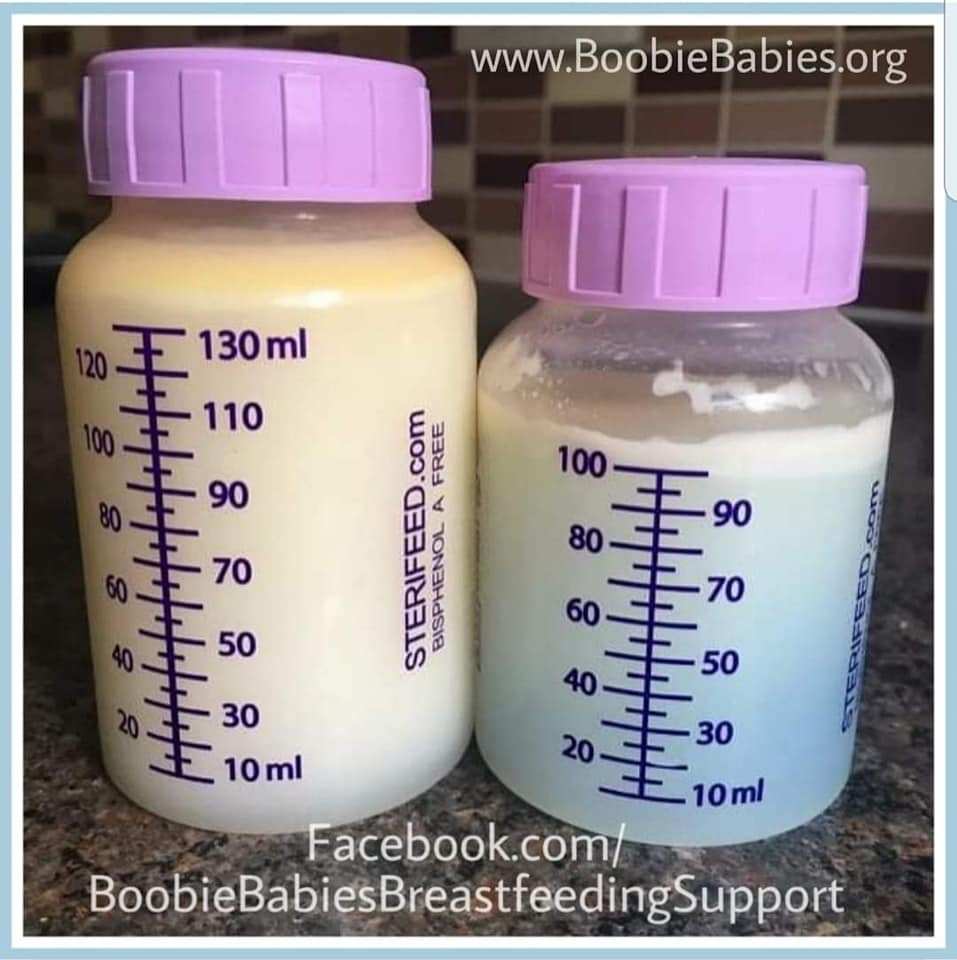 Mammals
One of the fascinating things about human milk is how frequently it changes. Breastmilk changes from day to day, feeding to feeding, depending on what the baby needs at that time. If we could just trust the process and the baby, we would never question things like fat content and calories and nutrients. If we look at the fat content of other mammals, we see the difference between human milk and the milk of other species. As Gwen Dewar, Ph.D. of parentingscience.com tells us, mammals who leave their babies for longer periods of time, like rabbits, for example, need milk that is higher in fat to keep them fuller longer. Human babies are meant to eat frequently, and a species that feeds frequently does not need higher fat milk.
American Journal of Human Nutrition
The American Journal of Clinical Nutrition recently published an article regarding the composition of human milk. There are so many variations to human milk, especially since human milk is a live substance. The research to support maternal diet and its impact on human milk composition are scarce. Researchers state as follows:
"Although maternal dietary intake can predict maternal nutritional status and it is a primary proximal determinant of human milk composition (HMC) and volume, the literature on the association of dietary intake with HMC is mixed and limited. The relation of poor maternal dietary intakes to inadequate nutritional status of mothers and deficits in nutrients, other bioactive compounds, or the volume of HM remains unclear."
Maternal Diet and Fat Content in Breastmilk
Basically, researchers aren't quite sure how maternal diet impacts human milk composition overall. Telling a breastfeeder to increase the fat in their diet to increase the fat in their milk is a suggestion based on theory, not science. To further complicate things, there are no estimated average requirements for macro- or micronutrients available for infants aged 0-6 months. They are only available for infants aged 7-12 months. In fact, no acceptable requirements for fat, protein, or carbohydrate intake have been established for infants at all, yet it is suggested to breastfeed exclusively for the first 6 months because this is the most adequate way for babies to get the nutrition they need. So why is it that breastmilk takes the blame (or the breastfeeder producing the breastmilk) when a baby isn't gaining?
Because society doesn't trust the process.
What if your baby isn't gaining weight?
There are a few things that should happen if a baby isn't gaining weight appropriately.
Make sure you are not timing feedings. Babies who are not feeding as they need may not be gaining weight appropriately. This includes feeding on each breast for a certain amount of time or holding the baby to a strict, timed schedule. Babies know what their body needs and when they are hungry. Sometimes it's every 4 hours and sometimes it's every 2. Follow the baby's lead and you can't go wrong.
Make sure the baby is positioned well. A baby who is not positioned well for a feeding may not feed well, and pain may be associated with the feeding. A baby that is not positioned well leads to a baby who is not latched well and not feeding well.
Any pain associated with latching should be addressed, this could lead to decreased milk intake and decreased milk production. Contact a lactation consultant who will ask you all the right questions and verify baby's feeding efficiency.
Ask questions! Did you know there are different growth charts for breastfed babies and formula-fed babies? Make sure your baby is being assessed with the correct chart. How much weight is your baby gaining? Breastfed babies gain anywhere from half an ounce to an ounce a day. Some weeks they may gain 5 ounces, some weeks 7. Both are ok. Where does your baby fall in the mix? Are expectations too high? Some babies gain less but are developing normally, meeting milestones and doing well. Breastfed babies gain how they are supposed to gain.
If you ever have concerns or questions, call a lactation consultant.
It can be a scary thing to hear a medical professional question your breastmilk and feeding practices. I can tell you one thing for sure, it is not related to what you are eating or not eating. Your breastmilk is perfect the way it is, and this information is backed by science. You and your baby are worth the effort.
References:
Kellie O Casavale, Jaspreet K C Ahuja, Xianli Wu, Ying Li, Julia Quam, Richard Olson, Pamela Pehrsson, Lindsay Allen, Douglas Balentine, Manjit Hanspal, Deborah Hayward, Erin Pias Hines, James P McClung, Cria G Perrine, Mandy Brown Belfort, David Dallas, Bruce German, Jae Kim, Mark McGuire, Michelle McGuire, Ardythe L Morrow, Margaret Neville, Laurie Nommsen-Rivers, Kathleen M Rasmussen, Janos Zempleni, Christopher J Lynch, NIH workshop on human milk composition: summary and visions, The American Journal of Clinical Nutrition, Volume 110, Issue 3, September 2019, Pages 769–779, https://doi.org/10.1093/ajcn/nqz123
Food and Nutrition Board, Institute of Medicine. Dietary reference intakes for energy, carbohydrate, fiber, fat, fatty acids, cholesterol, protein and amino acids. Washington (DC): National Academies Press; 2005.